Almost every website's main goal is to get people to visit it. A website is only worth a little if no one visits it.
So, as we move into the new year, many businesses are looking for ways to improve their online presence and get more people to visit their websites.
The main goal of website owners is to get people to visit their sites. There is a lot of competition in this area that brings in traffic.
We all know that search traffic is a good way to find new customers and can be a big revenue generator. But there are some rules you have to follow if you want people to visit your website.
To make getting people to your site easier, here are 10 proven tips on increasing website traffic in 2023 to help you rank your website quickly.
10 Proven Ways to Increase Your Website Traffic in 2023
Search engines are crucial to the success of your business, and it's important that you pay close attention to them.
Most people put a lot of their time and budget into other marketing initiatives. But this is often not enough.
In order to make your business stand out, it's advisable to invest in search engine optimization or SEO. This blog will look at 10 proven ways to increase your website traffic.
1. Optimize Your Website SEO
SEO is a big part of getting people to visit your website. Search engine optimization or SEO is the process of making a website or web page more visible in the unpaid results of a search engine.
Search engines like Google will show people your website when they look for certain things. Once Google shows your website to its users, you can be sure that many people will visit it.
By ensuring your website is optimized for SEO, you can increase your chances of ranking higher in search engine results pages (SERPs).
The higher your website is ranked, the more people will visit it. Finding the keywords that are relevant to your brand and industry and using them in your blog posts is one way to improve your SEO.
This will help search engines figure out what your post is about. Because of this, Search engines will make sure that your blog post will show up more often in search results.
SEO is also helped by optimizing your post titles and meta descriptions. When your titles and meta descriptions are correct, they show what your post is about. This helps lower your bounce rate.
When it comes to SEO, creating internal and external links to your site is also important. You can also add videos and pictures to your blog to make it more interesting.
When it comes to optimizing a WordPress website for SEO, then you should try an SEO plugin.
In this regard, you can try to use Squirrly SEO Plugin, which can help you optimize your WordPress website better.
2. Use Long-Tail Keywords
Keywords are what a blog post or article is mostly about. Long-tail keywords are phrases that are longer and more specific, and they are used less often.
But it could bring people interested in what you have to offer to your site.
Using long-tail keywords in your content and meta tags, you can make your website more visible in search results and get more people to visit it.
3. Make Good Content
If you want people to visit your website, the content is the main and most important thing. Making high-quality content is one of the best ways to get more search traffic quickly.
Good content can make people want to watch it. You must regularly put out interesting, useful, and relevant content.
This kind of content will help you get more people to visit your website and keep their attention.
If you need to improve at writing good content, you should hire someone who is. But you can only get traffic naturally if you have good content.
In today's digital world, where a lot of information is available online, it can be hard to get your target audience's attention and stand out from the crowd.
But if you consistently publish high-quality, relevant content, you can establish your brand as a thought leader in your industry and attract and engage people who are interested in your brand and industry.
We all know that SEO is better when you have good content. Without well-written content, there is no way to build trust and credibility.
It's a must for social media engagement. It makes your site more interesting and gets more people to visit.
If you want to stand out from your competitors, writing high-quality content is a good way to do that.
4. Use Social Media and Spend Money on Paid Ads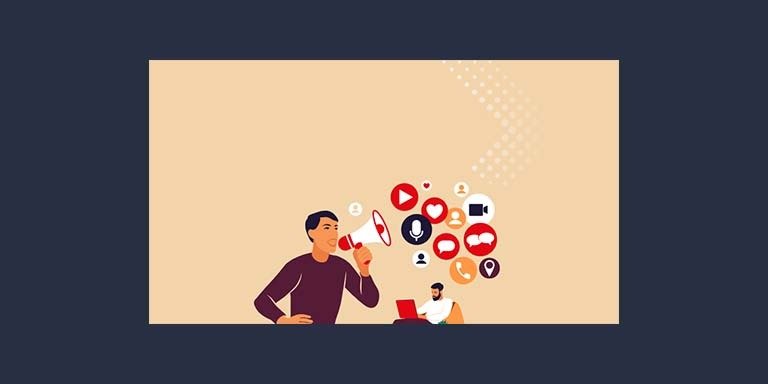 If you think of traffic as a sea, then social media is the sea with the most traffic. Social media sites like Facebook, Twitter, and Instagram can effectively get people to visit your website.
It's a great and easy way to reach the people you want to reach. You can reach more people by making content that people want to read and share on their social media accounts.
These changes will get more people to visit your site. Paid advertising is another way to get people to visit your site. Google AdWords or Facebook Ads can be an easy and quick way to get people to visit your website.
You can reach potential customers by making your ads fit certain demographics or interests. If you pay for advertising, you're more likely to get customers who will buy from you.
5. Make Good Backlinks
Linking to your website from another website is known as a backlink. These links can help your website increase search results and attract more people to visit it.
You can improve your website's authority and search engine rankings by getting backlinks from good sites.
Guest blogging is when you contact other websites in your industry and offer to write a blog post for them in exchange for a link back to your website.
When it comes to making backlinks, it is a good way to do things. Broken link-building strategy can help you get backlinks.
Although there are a lot of tools out there that can help you find broken links on other websites for site audits, I've been relying upon only one tool, which is Semrush. You can offer to put a link to your site in place of the broken one.
If you're having trouble with backlinks, sign up for Semrush for a 30-day free trial that can help you find new ways to do them.
6. Optimize Website Speed
We all know that the speed of a website is a major factor in how it ranks in search engines and how users feel about it.
By making your website faster, you can improve its search engine rankings, get people to spend more time on it, and get more visitors.
Google likes pages that load quickly, and the user experience depends on it. So, it's very important to check the speed of your page and make it as fast as possible.
Regarding speed optimization for WordPress websites, I always recommend Wp Rocket, a caching plugin that I am using on this website.
Moreover, no matter how much you optimize, it will not give good speed if you are not using good hosting. So, you should always host your website with the best hosting provider.
In this case, I always recommend going to Hostinger, so you should start with Hostinger.
7. Community Building for Website Traffic
Building a community around your website can be a great way to get more people to visit and get them involved.
Basically, it's a way to make sure that people will keep coming back to your website. You can bring people together in different ways.
One of the most common ways to make a forum on your website. Having a forum on your site where people can talk and share information is a good idea for many reasons.
Your users will know each other and care more about your website if they can talk to people who like the same things they do.
Starting a social media group is another option. It will help you make a good impression in front of social media traffic.
Hosting webinars or live streams is a great way to get more people to visit your site. If you do these kinds of shows often, they will catch the attention of new people, who will then go to your website.
Getting people to review the content on your website or post on it. It will make them feel like they belong on your site, which will bring in lots of people. Hosting events is another way to get more people to visit your website.
Responding to comments on your website helps you connect with your visitors, and the more you connect with your visitors, the more visitors will come back.
Make it easy for people to share what's on your website on social media. Adding a "share" button to your website is one way to do this. Sharing will help you market yourself for free. Collaborate.
Building a strong community is an ongoing process that takes time, patience, and consistent work.
8. Running Paid Ads to Increase Website Traffic
Paid ads are a good way to promote something. It can bring a lot of people to a place in a short amount of time.
When it comes to paid marketing, Google Ads is one of the most popular platforms. Google Ads lets you make text, display, and video ads in Google search results and partner websites.
This is a great way to focus on certain keywords and groups of people. Facebook brings in a lot of people. So, Facebook Ads can be a great way to get people to visit your site.
It lets you make ads that show up in people's newsfeeds and on the right side of the Facebook homepage. Instagram is a social media site where many different people can be found.
With Instagram ads, you can make ads appear in users' news feeds, stories, and explore pages. Some other well-known places where you can run paid advertising campaigns are:
YouTube ads
Twitter ads
LinkedIn Ads
9. Use Title Tags and Meta Descriptions
Title tags (H1, H2, H3) and meta descriptions are important for search engine optimization because they tell search engines what your page is about.
Optimizing these parts can make your site appear higher in search results and get more people to visit it.
Header tags, also called H1, H2, and H3 tags, are used to structure and organize your content. The content must be well organized for your site's bounce rate to go down.
By using header tags, you can make your content easier to read and more friendly to search engines, bringing more people to your site.
10. Updating Old Content
To keep your website clean, you need to look over and change your content often. One of the best ways to do this is to get rid of old information.
So, if you just heard this for the first time, it's normal for you to wonder why delete outdated content. It's easy to figure out.
Getting rid of old content on a website can help bring in more visitors by making it easier for them to find current and relevant information.
This can also make the site seem more professional and trustworthy and improve the overall user experience.
The search engine rankings of your website can be hurt by old content. So, getting rid of them is a very important part of SEO.
Getting rid of old content has a big effect on how many people visit your site and where it ranks in search engines.
So be careful, don't forget to get rid of the old stuff, and frequently update all of your content.
Last Verdict
Traffic is the main expectation for website owners. Without traffic, your website isn't going to earn, or your goal won't become fulfilled.
So, everyone is running towards traffic generation. In 2023, there are many ways to boost traffic to your website quickly.
These tips will help you get more people to visit your website. With the right plan and consistent work, you can see a big jump in search traffic to your website in 2023.